Hi Doves!
If you have not been following 
NaijaHusband
 blog, you need to start doing it now. It is a blog about a Nigerian newlywed couple who are not as typical as you would expect and blog anonymously as NaijaHusband and NaijaWife. They describe their newlywed adventures in a very comedic manner which always lands me in stiches. But their love for each other never fails to shine through and there is a lesson to be learnt in all the humour. The other day I was checking their blog and just had to share this post. I pity my future hubby in advance lol!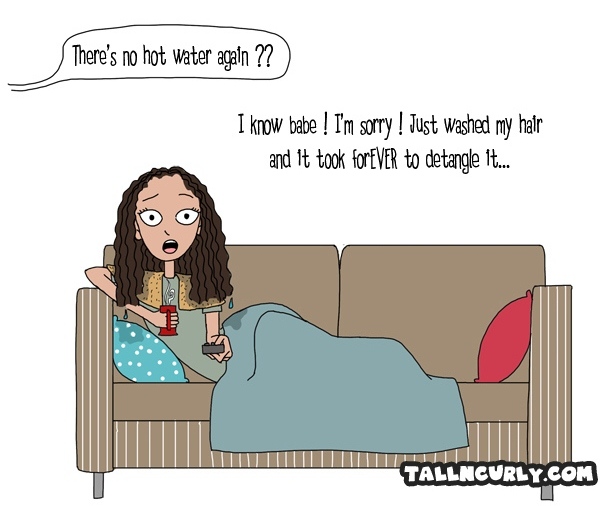 When you're married to a woman with natural hair… or a woman who wears her own hair…or a woman with any hair at all to be honest, you have to grow accustomed to certain things.
Let me try to list a few.
1) Watching her Bathroom Turn into a Mad Scientist's Laboratory 
I remember the first day I walked up to her bathroom door, curious to hear what was keeping her so long.  Smoke was coming out of the bottom of the door, and I think I heard some screams.
Moving closer, I could hear voices inside the bathroom (which I later realized were the faint sounds of a youtube video) giving her the following instructions: