Hi Doves!
If you have not been following
NaijaHusband
blog, you need to start doing it now. It is a blog about a Nigerian newlywed couple who are not as typical as you would expect and blog anonymously as NaijaHusband and NaijaWife. They describe their newlywed adventures in a very comedic manner which always lands me in stiches. But their love for each other never fails to shine through and there is a lesson to be learnt in all the humour. The other day I was checking their blog and just had to share this post. I pity my future hubby in advance lol!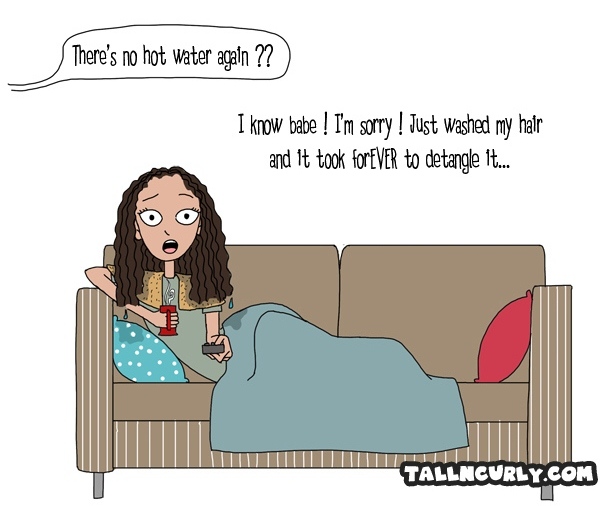 When you're married to a woman with natural hair… or a woman who wears her own hair…or a woman with any hair at all to be honest, you have to grow accustomed to certain things.
Let me try to list a few.
1) Watching her Bathroom Turn into a Mad Scientist's Laboratory
I remember the first day I walked up to her bathroom door, curious to hear what was keeping her so long. Smoke was coming out of the bottom of the door, and I think I heard some screams.
Moving closer, I could hear voices inside the bathroom (which I later realized were the faint sounds of a youtube video) giving her the following instructions:
Add 1/2 cup of castor oil
Add 1 tsp of lavender oil
Add 10 drops of peppermint oil
I thought she was making a secret batch of candy until I heard the next few steps
Add 10 bat's eyes
Add 1 goat's head
Add the white feathers of a dove
WHAT was she making?! Herbal medicine? A witches potion?
Nope.
I may be exaggerating about the ingredients, but it turned out she was making yet another "team natural" concoction. Week after week I noticed she'd go through the same process until one day she came running out of the bathroom screaming: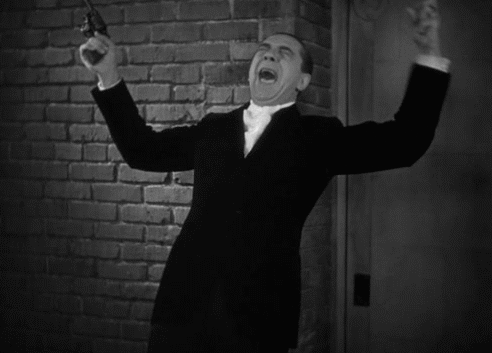 "AT LAST! AT LAST! I"VE DONE IT! THEY SAID IT COULDN"T BE DONE! BUT I PROVED THEM WRONG! THEY WERE FOOLS TO DOUBT ME! I FINALLY MASTERED THE "SHEA BUTTER COCONUT MILK CHERRY BLOSSOM TREATMENT!" HAHAHAHA!
Then she stuck her hair in my face.
LOOK! LOOK! JUST LOOK AT THAT CURL DEFINITION!
I don't know what curl definition is. But I have learned the hard way to just smile, pat her on the back…and not ask her why her hair is smelling like amino acids.
She's happy. That's all that matters.
2) Watching my Wife Contort Herself into Strange Positions
No, not sexually. Hair-ally.
One day NaijaWife was shouting my name from the bedroom. Expecting that she was in trouble I ran quickly only to find her hanging upside down off of the bed.
Me: "Did you slide off?!"
NaijaWife: "NO. I'm doing the inversion method."
Me: "The what?"
NaijaWife: "It allows the blood to rush to my head, stimulating hair growth. I need you to time me for 3 minutes. Then help me lift my head back up slowly."
Me: "I have a better idea."
NaijaWife: "Oh really? What?"
Me: "Do pushups for 3 minutes instead. That will make your hair grow faster."
NaijaWife: "REALLY?!" *as she scrambled to get back up*
Me: "No."
Read the rest of the article
here